The Home of the Original "Jiffy" Chuck
Jiffy Point and Driltip Sheet Metal Screws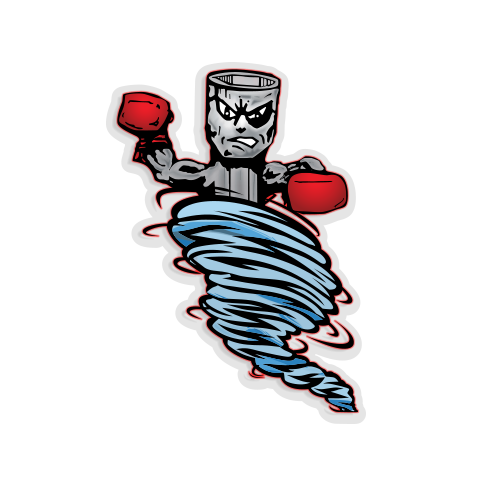 Sheet Metal Screws from Shook
At Shook Manufactured Products, we're proud to be a leading supplier of self-piercing sheet metal screws designed for the HVAC industry. We understand the unique challenges that HVAC professionals face, and our top-quality sheet metal screws are engineered to meet contractor applications head-on.
Jiffy Point and Driltip sheet metal screws are ideal for any HVAC job and essential to every contractor's tool kit. Unlike standard or wood screws, our self-piercing screws can thread their own holes, making them perfect for attaching metal ductwork and other HVAC products. Their sharp, hardened tips penetrate sheet metal effortlessly, and their head is ideal for industry hex drivers, saving valuable time on the job site.
Jiffy Point and Driltip Sheet Metal Screws
We understand the importance of bulk availability for contractors, so we're the go-to source for wholesale HVAC screws. We provide jiffy point (self-piercing) and Driltip (self-drilling) screws in a various number of sizes to meet commercial HVAC fastener needs. Whether for an air conditioning install, furnace repair, or any other HVAC project, our sheet metal screws are the trusted choice of many industry professionals.
Jiffy Point Self-Piercing Screws
A self-piercing sheet metal screw, also known as our Jiffy Point, is specially designed with a sharp, pointed tip to penetrate sheet metal without a pre-drilled hole. Made primarily of hardened steel and frequently coated to resist corrosion, its aggressive threading ensures a tight grip in metal applications. This type is particularly favored in the HVAC industry due to its efficiency, eliminating pilot holes and reducing the chance of the screw deviating from its target insertion point. The design and functionality of self-piercing screws make them essential for fast and reliable metal-to-metal fastening.
Driltip Screws
A self-drilling HVAC screw is a specialized fastener made predominantly from hardened steel, designed for the HVAC industry. Equipped with a unique drill point tip, it can bore its own hole and create its own threads seamlessly, eliminating the need for a separate drilling step. This design ensures faster assembly, fewer tool requirements, and a secure fit in sheet metal applications. Often coated for corrosion resistance, these screws are invaluable in HVAC and other industries for efficient metal-to-metal attachments.
How to Choose the Right HVAC Screw For Each Application
Choosing the right HVAC screw for each application ensures a secure and long-lasting installation. Here's a guide to help all installers make the right choice:
Determine the Material Type: Different materials, from sheet metal to plastic, may require specific types of fasteners.


For thin sheet metal

: Self-piercing would work best.

For thicker or layered surfaces

: Heavier-duty self-drilling might be necessary.

Assess Environmental Conditions:


Indoor Use

: Standard zinc-plated may suffice.

Outdoor or Moist Environments

: Consider ones with corrosion-resistant coatings, such as stainless steel or ceramic-coated varieties.

Length and Diameter

: Choose one long enough to ensure secure fastening but not so long that it punctures through the opposite side. The diameter should be thick enough for the load it will bear but not too thick to deform the product.

Drill Point:


Self-piercing

: Good for thin sheet metal where pre-drilling isn't necessary.

Self-drilling

: Best for thicker metals or layered materials where the product needs to bore its own hole into the surface.

Head Type:


Pan Head

: Ideal for general applications.

Hex Head

: Suitable for applications requiring higher torque.

Flat Head

: Useful when a flush finish is required.

Thread Type:


Fine

: Best for harder materials, providing more grip.

Coarse

: Suitable for softer materials, offering quicker insertion.

Special Features:


Neoprene washer

: Useful for waterproofing applications.

Magnetic properties

: Can be beneficial if using a hex magnetic chuck driver.

Regulations and Standards

: Ensure the screws comply with any industry-specific standards or regulations, especially if working on commercial or regulated projects.

Manufacturer Recommendations

: Always consider the manufacturer's advice, especially if working with specific HVAC brands or systems.

Consult with Experts

: If in doubt, consult with HVAC pros like our team at Shook for varying opinions.
By carefully assessing the needs of a specific application and considering the above factors, contractors can confidently choose the right HVAC screw to ensure a successful and lasting project.
Why Choose Shook as your Screw Supplier?
Our HVAC sheet metal screws are more than just functional; they're durable too. We sell heavy-duty sheet metal screws that can withstand the rigors of industrial use. These screws are corrosion-resistant, making them ideal for use in any environment, whether it's a commercial kitchen, a rooftop air conditioning unit, or a residential furnace.
But what truly sets us apart is our commitment to our customers. We're not just a supplier of bulk sheet metal screws; we're a partner in your success. We provide professional HVAC screws that streamline your customer's operations, reduce install times, and improve the longevity of HVAC systems.
In the HVAC industry, the right screws can make a difference. Whether it's screws for metal ductwork, air conditioning, or furnace installation screws, you can trust Shook to deliver the reliable, high-quality fasteners you
Our customers come to us for our wide selection of HVAC fasteners, but they stay for our exceptional service. We understand that in your industry, time is of the essence, and your customers can't be waiting around for the necessary supplies. That's why we provide fast, reliable shipping on all our HVAC screws.
Explore our selection today and see why Shook is the trusted choice for HVAC professionals. Whether your customers are working on a large commercial installation or a small residential repair, we have the self-piercing screws and other HVAC fasteners they want to ensure a secure, lasting installation.
At Shook, we're not just another supplier. We're a partner in HVAC success. Contact us today to learn how our Jiffy Point and Driltip sheet metal screws can be best sellers in your stores!
BECOME A SHOOK DISTRIBUTOR
Expand your product line today with The Original "Jiffy" Chuck.